Los Cabos Casa Blanco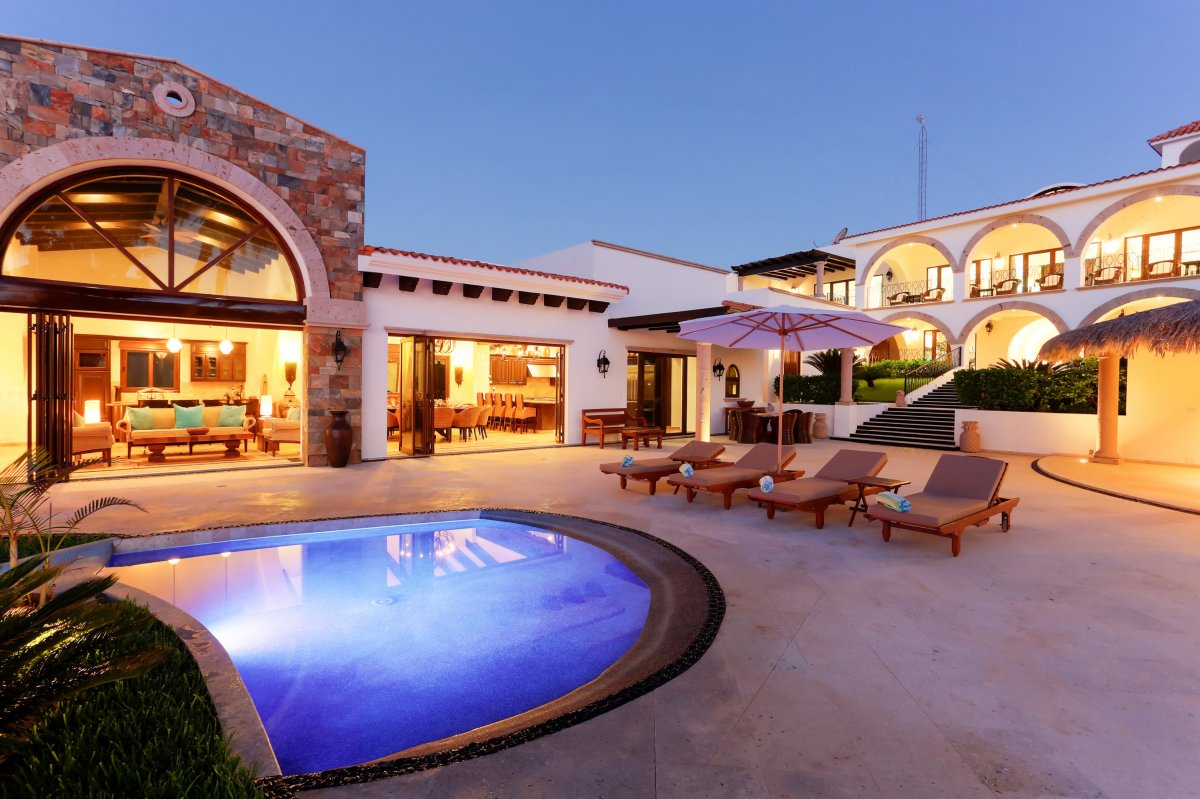 In our recent tour of Los Cabos, Mexico, we had a chance to explore all our luxurious vacation rentals in the area. One of the most unforgettable properties, was the Los Cabos White House.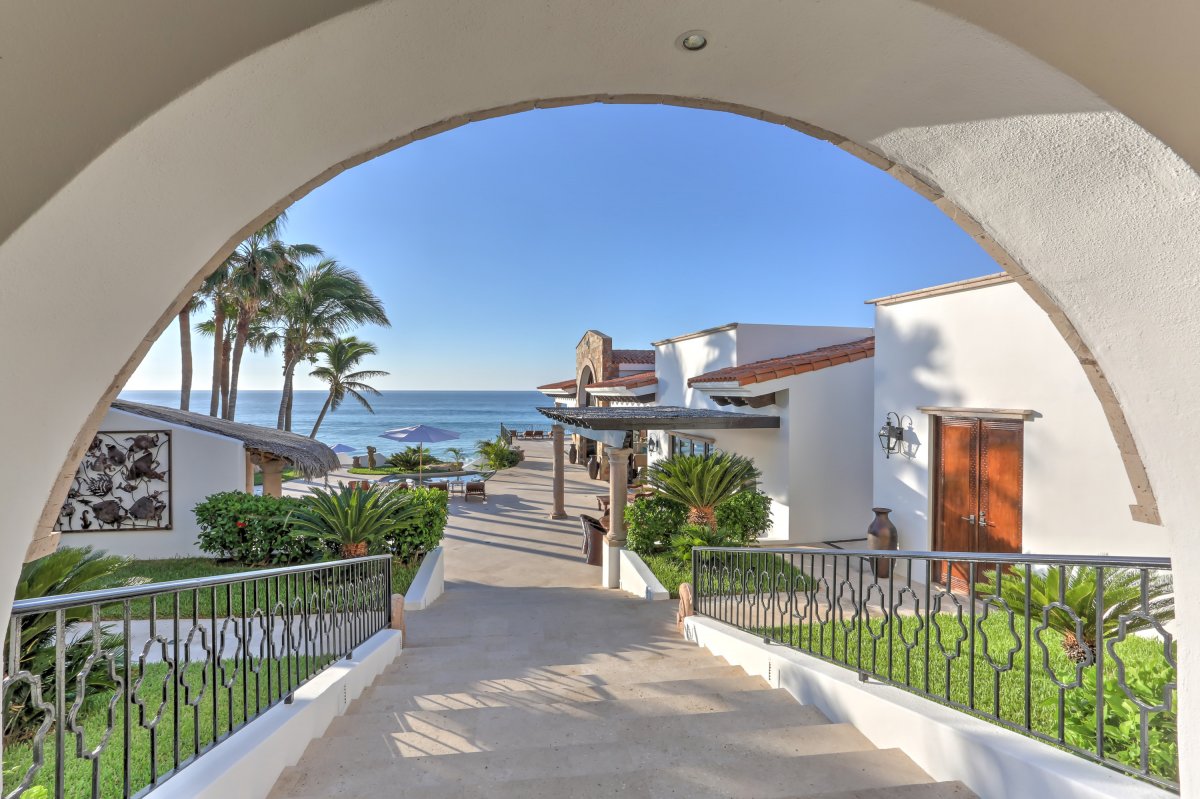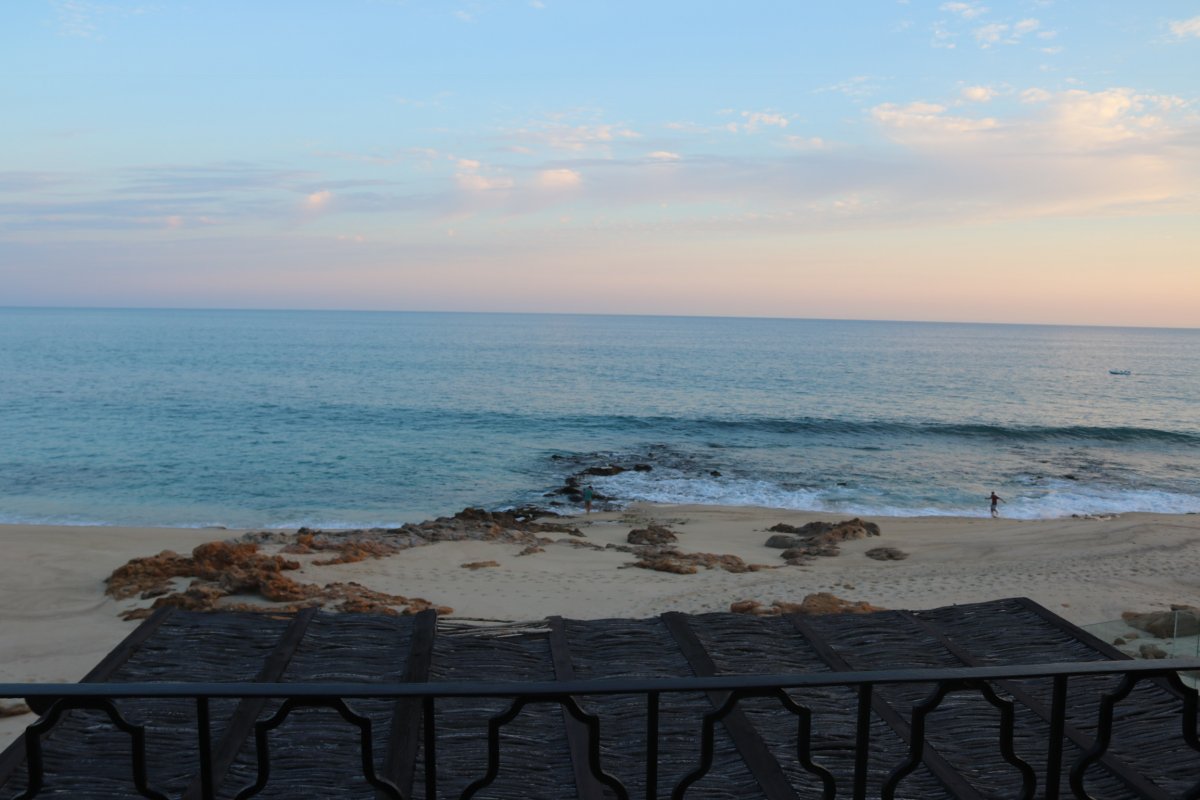 Not only did we received a VIP tour, but we were one of the first to experience a brand new welcome ceremony that will be offered to all future Exotic Estates guests' in this home.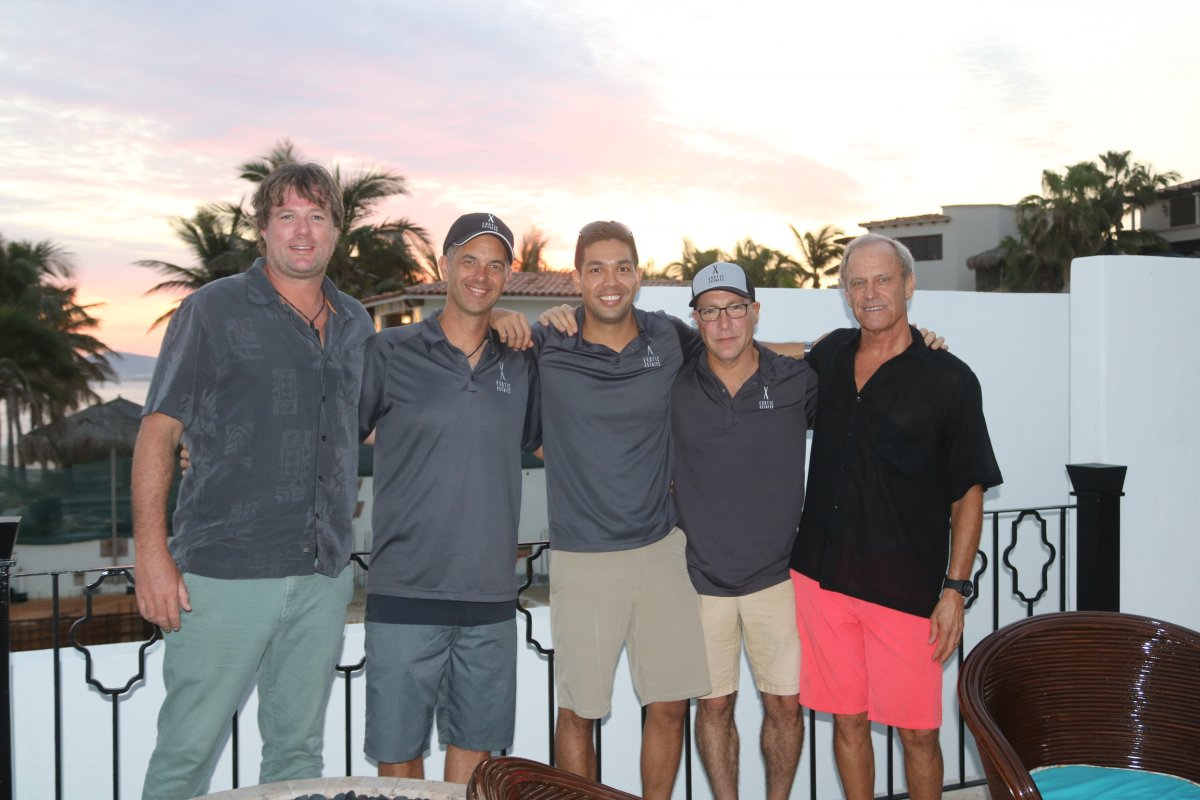 Our trip out this Los Cabos Vacation Villa was different in that it's truly in a quiet and private-feeling location. Los Cabos White House rests beachfront in El Encanto De La Laguna, an exclusive and high-end community just northeast of San Jose Del Cabo.
Upon arrival, we were greeted by a dapper and friendly staff, along with ice-cold, homemade margaritas. The air was filled with delightful Mexican tunes and we washed off the day with cool hand towels.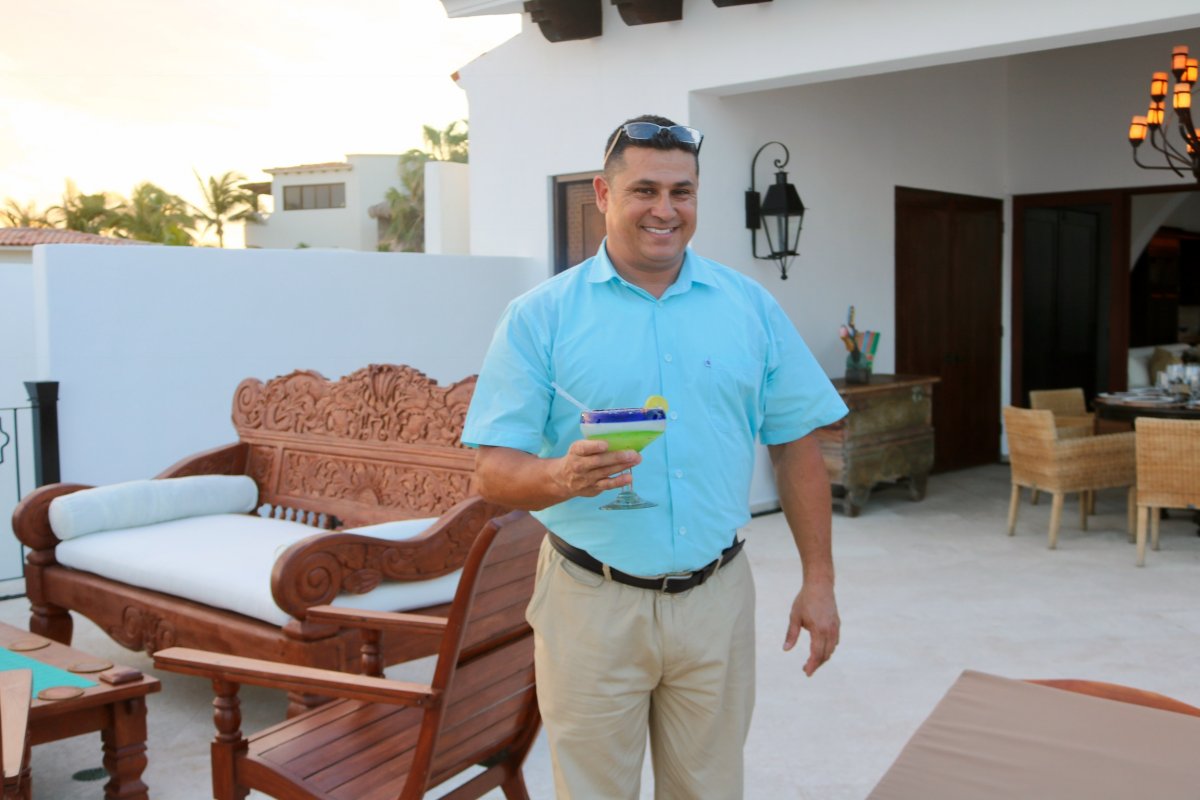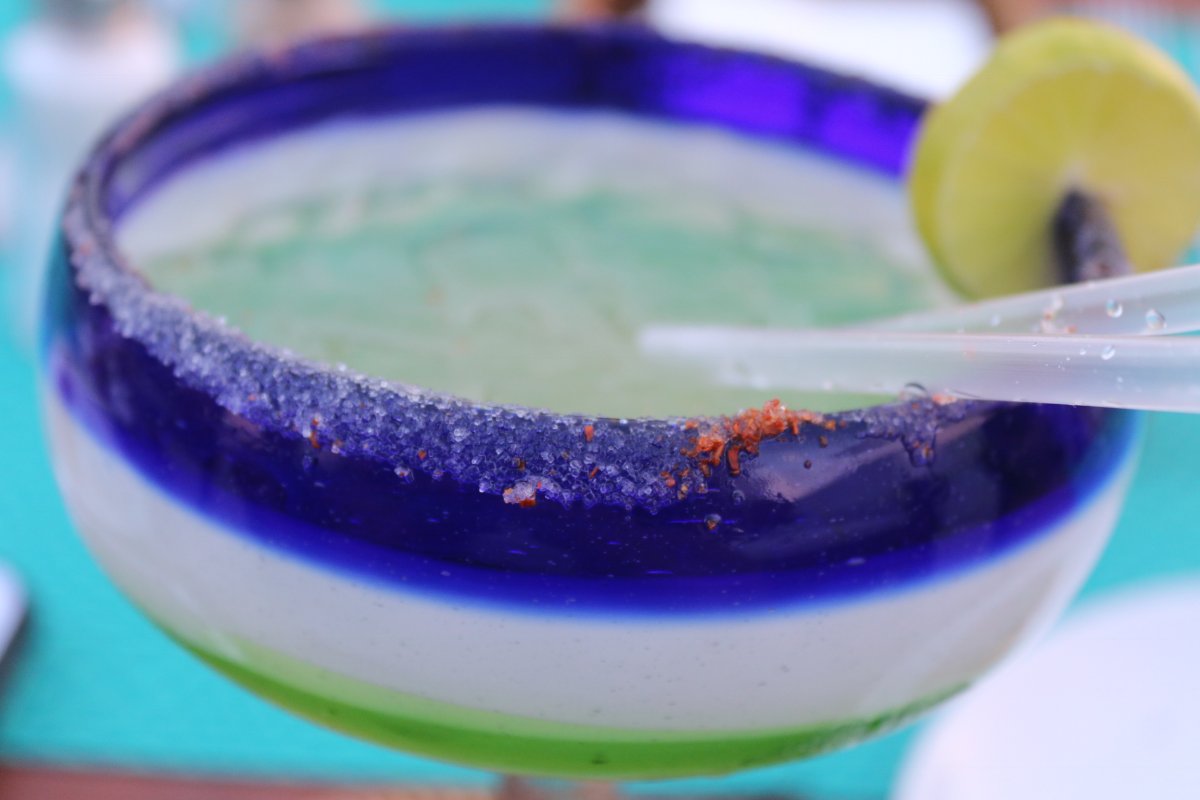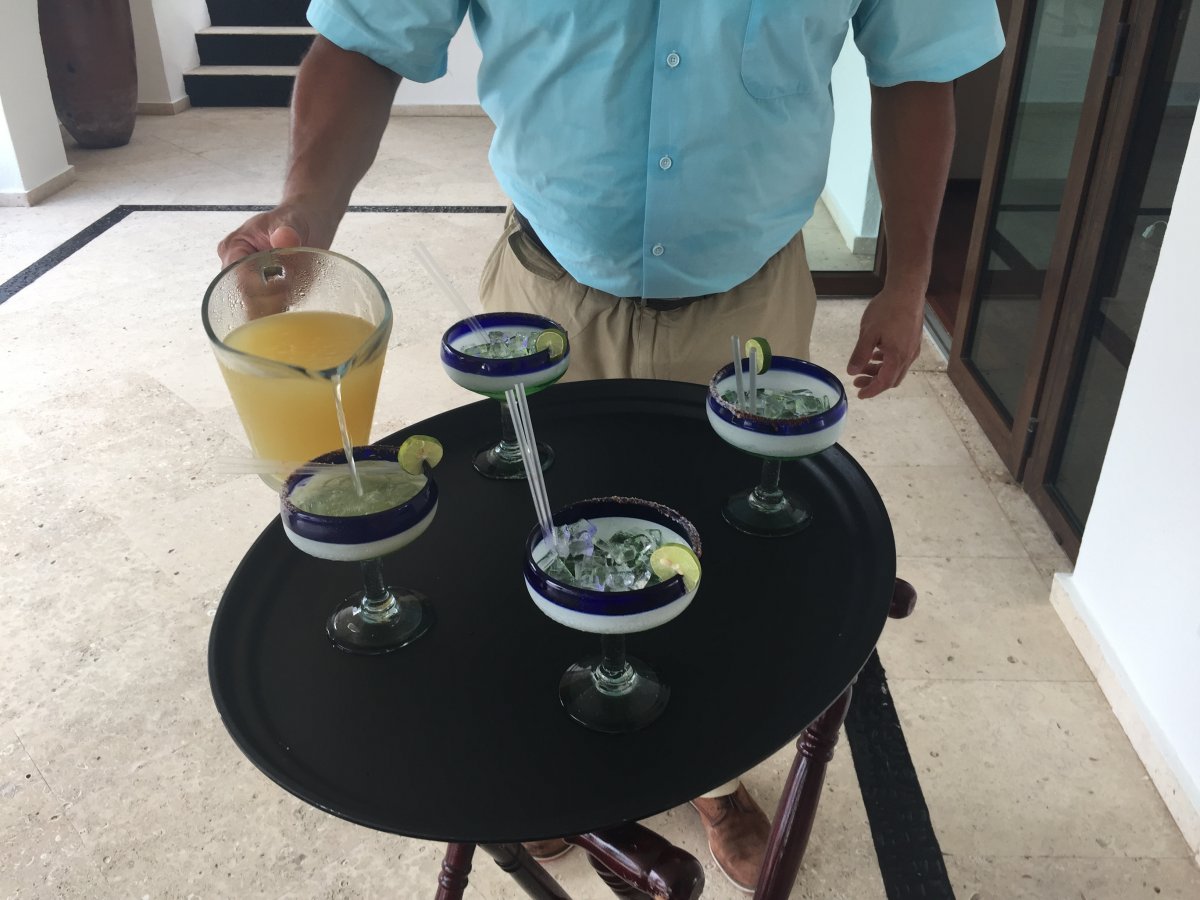 Although the home looks great in photos, it is quite a different experience to see the vastness and attention to detail in person. The layout is expansive and open, allowing guests to see almost every room from the courtyard, along with panoramic views of the Sea of Cortez.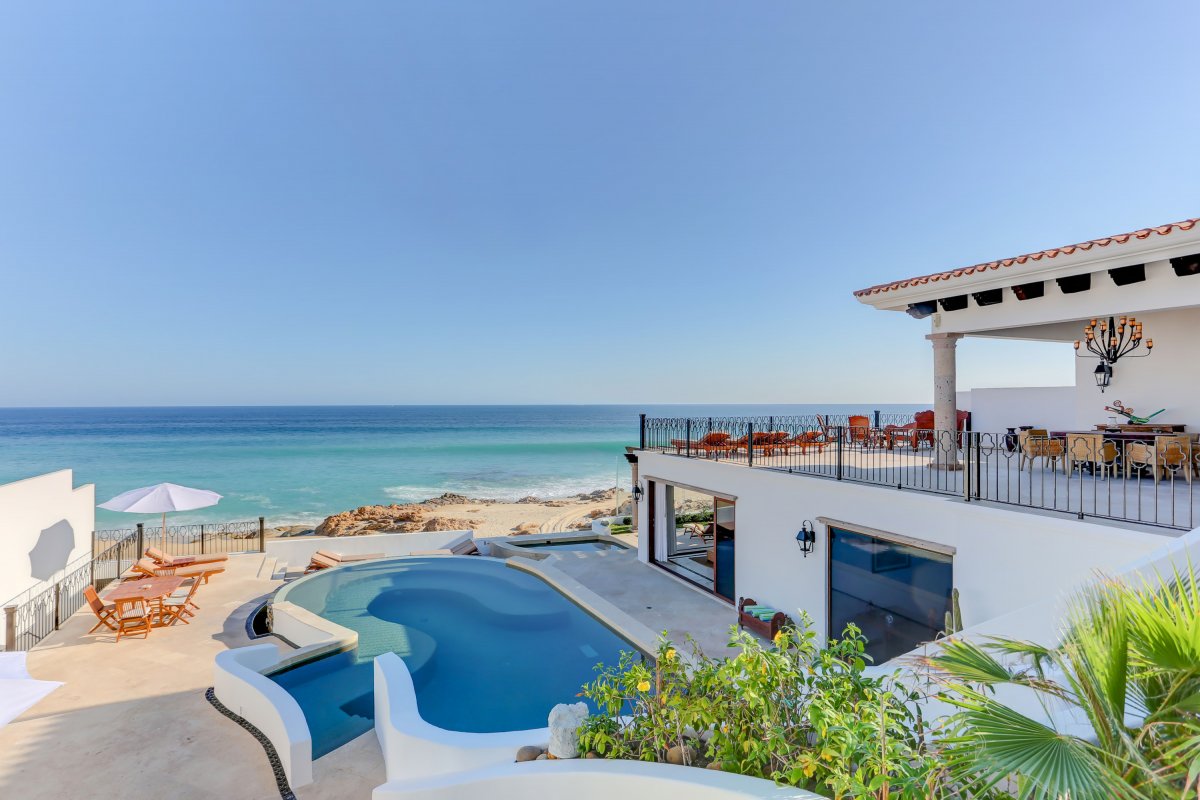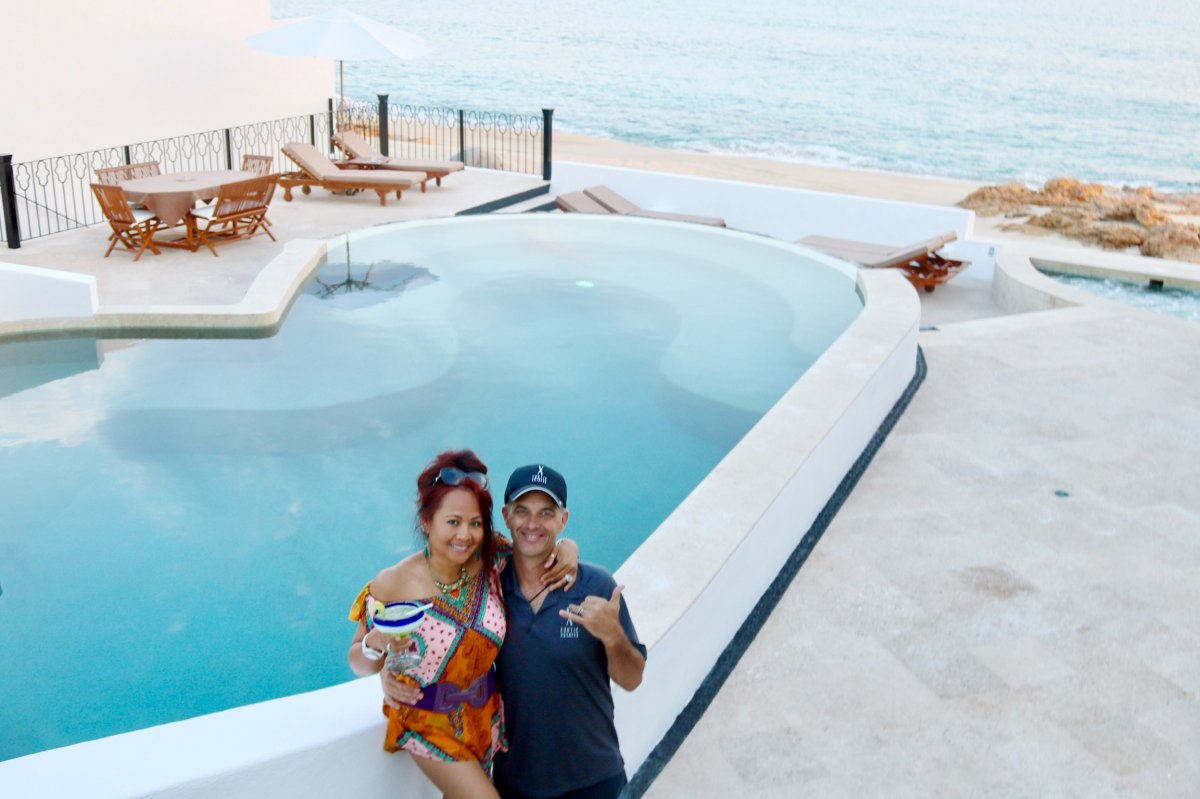 All 10,000 square feet of this home has been carefully tended to, making sure it's perfect for your vacation. While standing in the gorgeous courtyard, you can take in the sparkling pools (one for cooling of your feet and another for swimming) and the spa Jacuzzi. Imagine how you will use the space, whether it's for an overdue family reunion or your dream wedding or birthday party. You can even band together a group of close friends and families for a multi-family vacation!
With the ability to comfortable accommodate up to 15 guests, each of the six guest suites features beautiful furnishings, a private bathroom, and space on the balcony to enjoy the stunning ocean views. Each room is also stocked with L'Occitane products and offers floor-to-ceiling windows, so you can be captivated with your surroundings whether you are lying in bed or lounging on the comfortable furniture.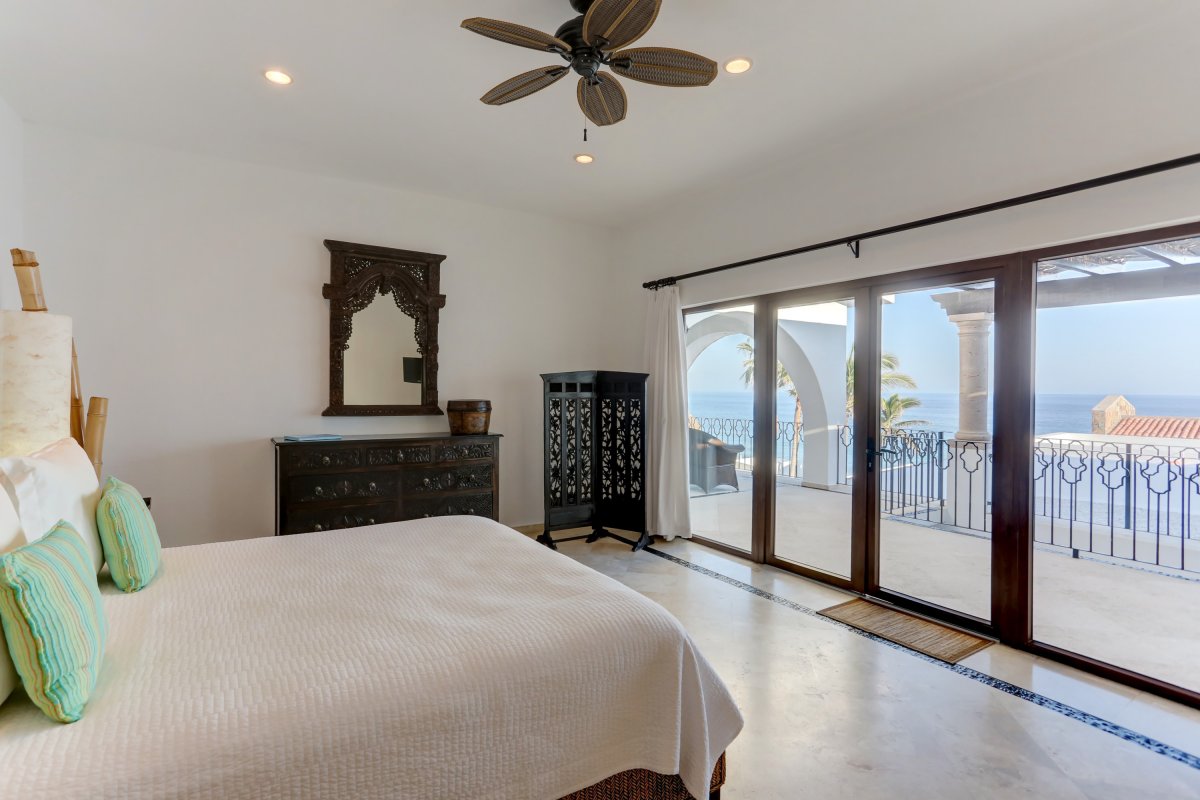 Whatever you need during your stay at Los Cabos White House, it will be taken care of by the onsite professional staff that includes a house manager and private concierge, a gourmet chef, private waiters, a local masseuse, and daily housekeeping.
The team at Los Cabos White house is not typical of most homes in Los Cabos. Each staff member lives locally and is a part of the Los Cabos White House Family. There are only five villas in Los Cabos that offer full-service in-house Butlers and the Los Cabos White House is one of them.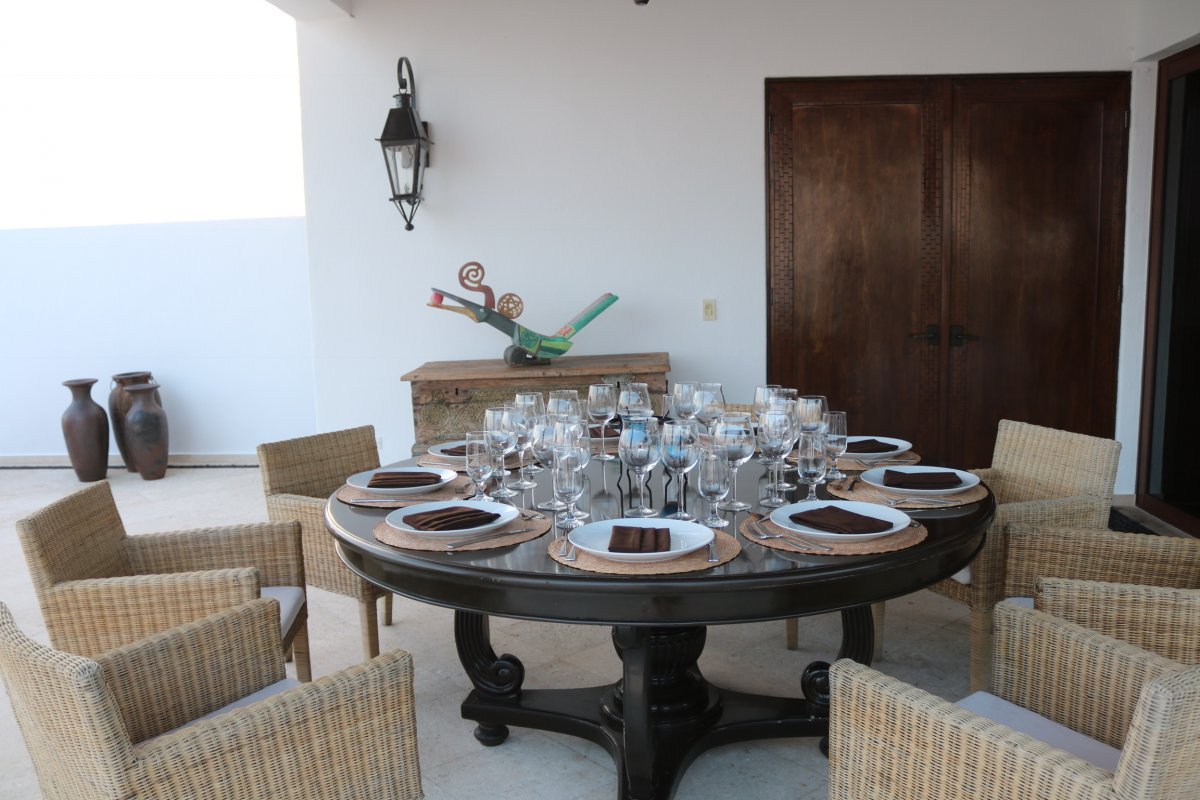 As the sun was setting, our team sat with Los Cabos White Houses' owner, Doug. He treated us to his famous appetizers and for dinner we were delighted with steak and lobster, along with delicious red-wine. The chocolate soufflé dessert was one of the best we have ever tasted! The local Chef is so good, even high-profile sports stars are blogging about the cuisine offered.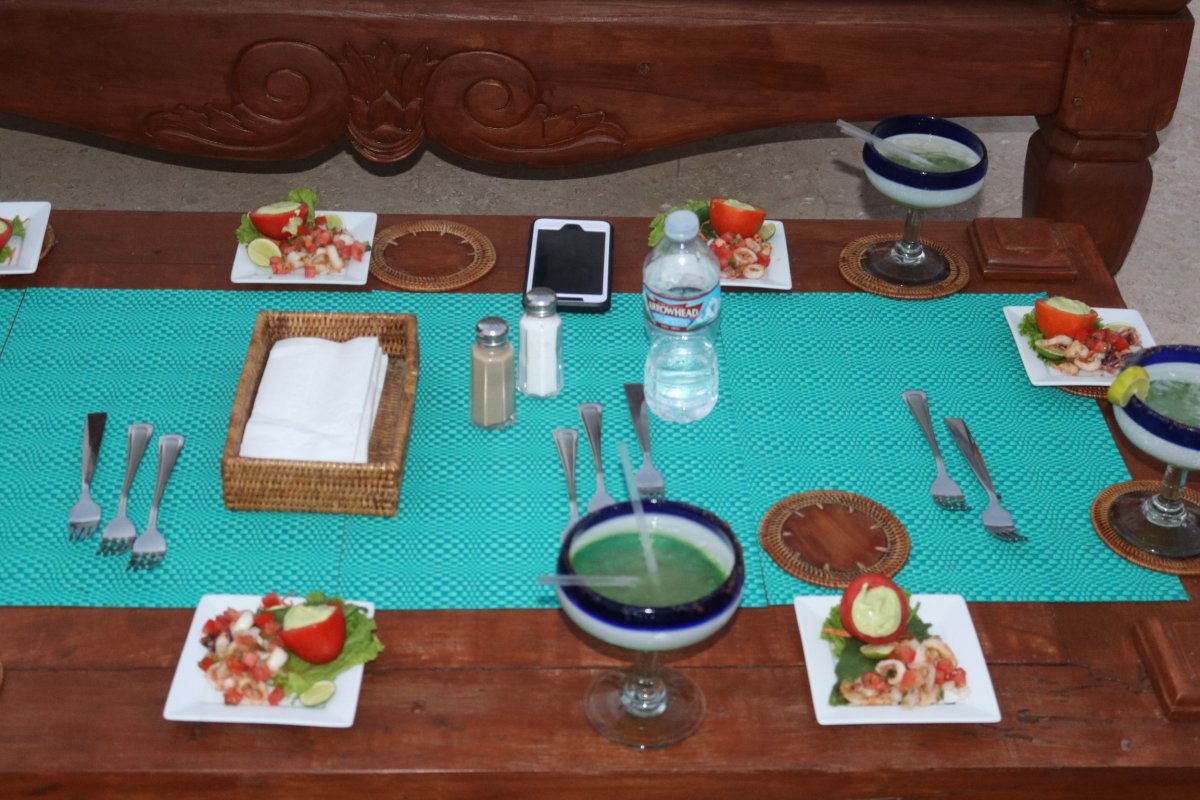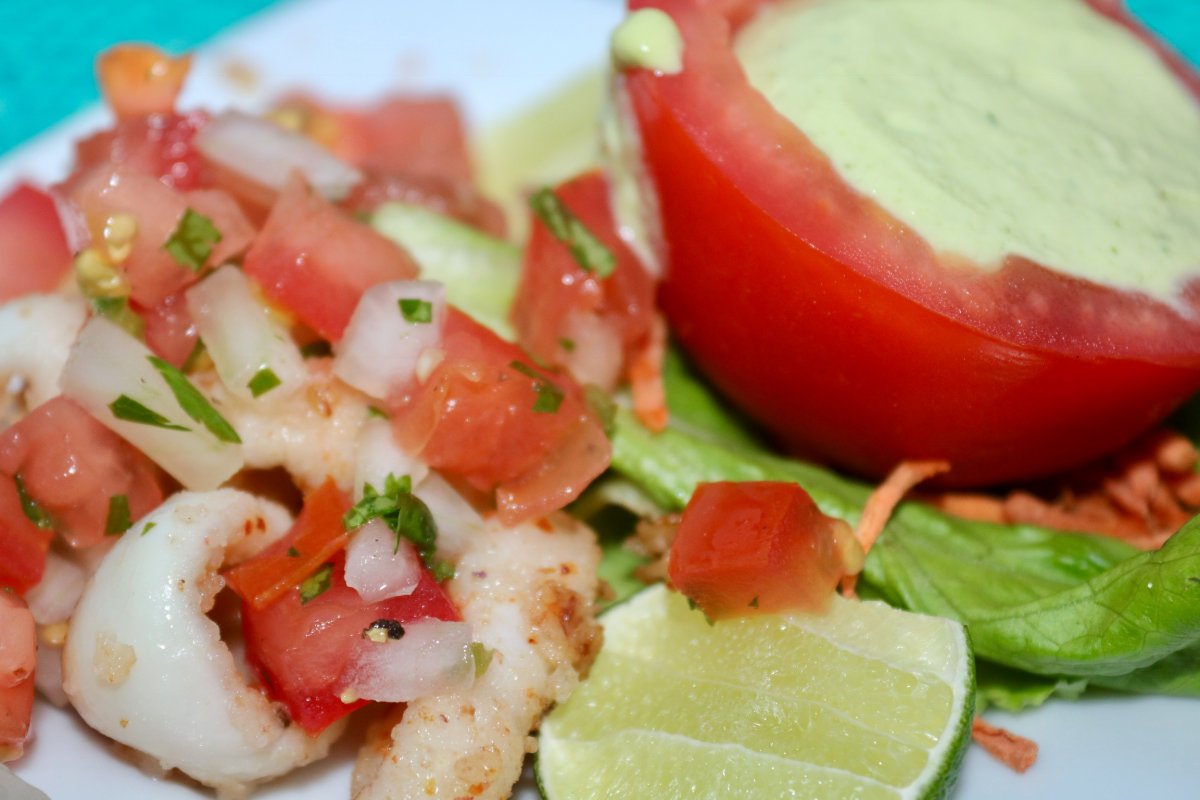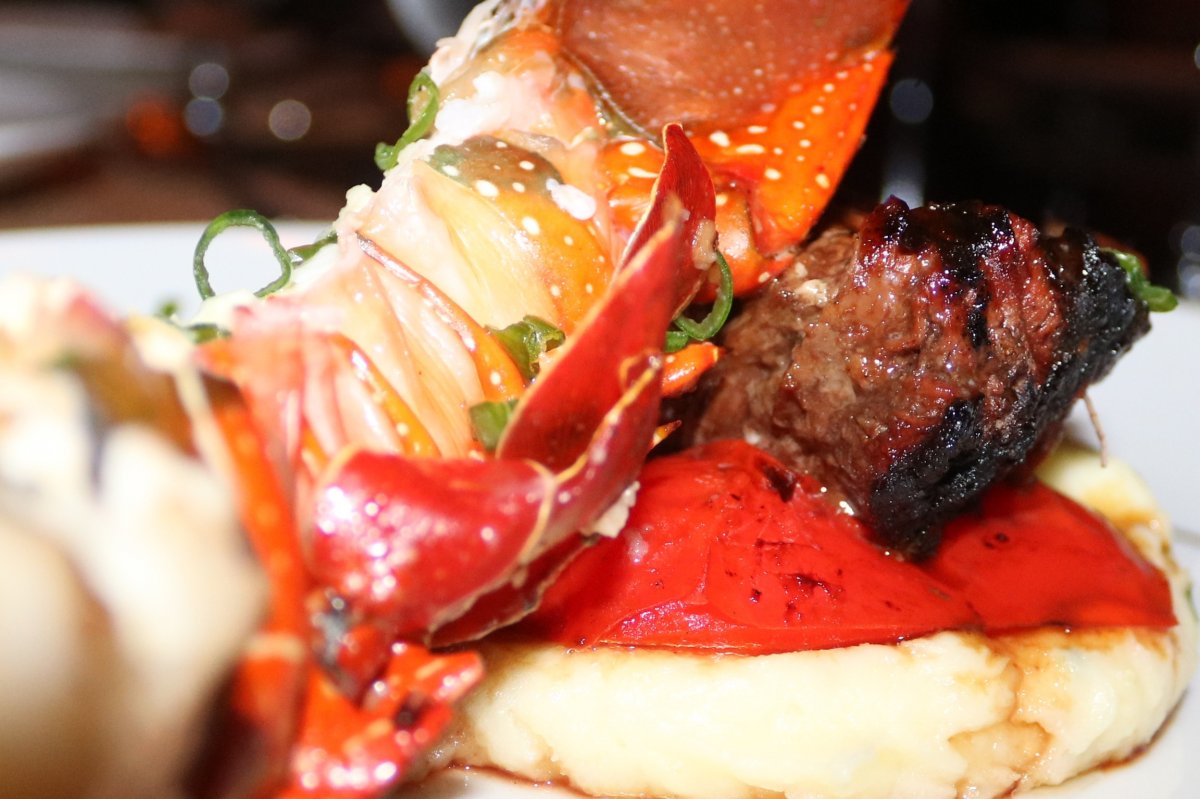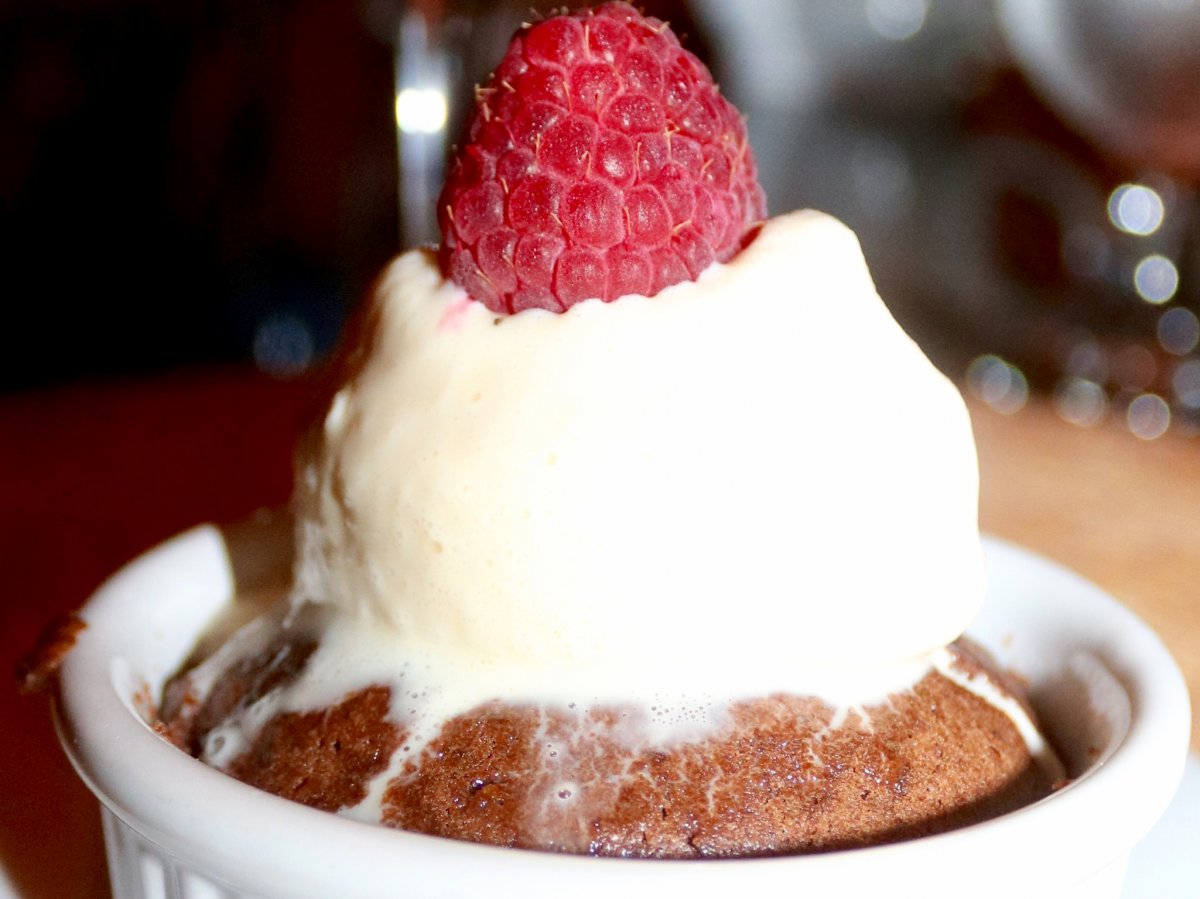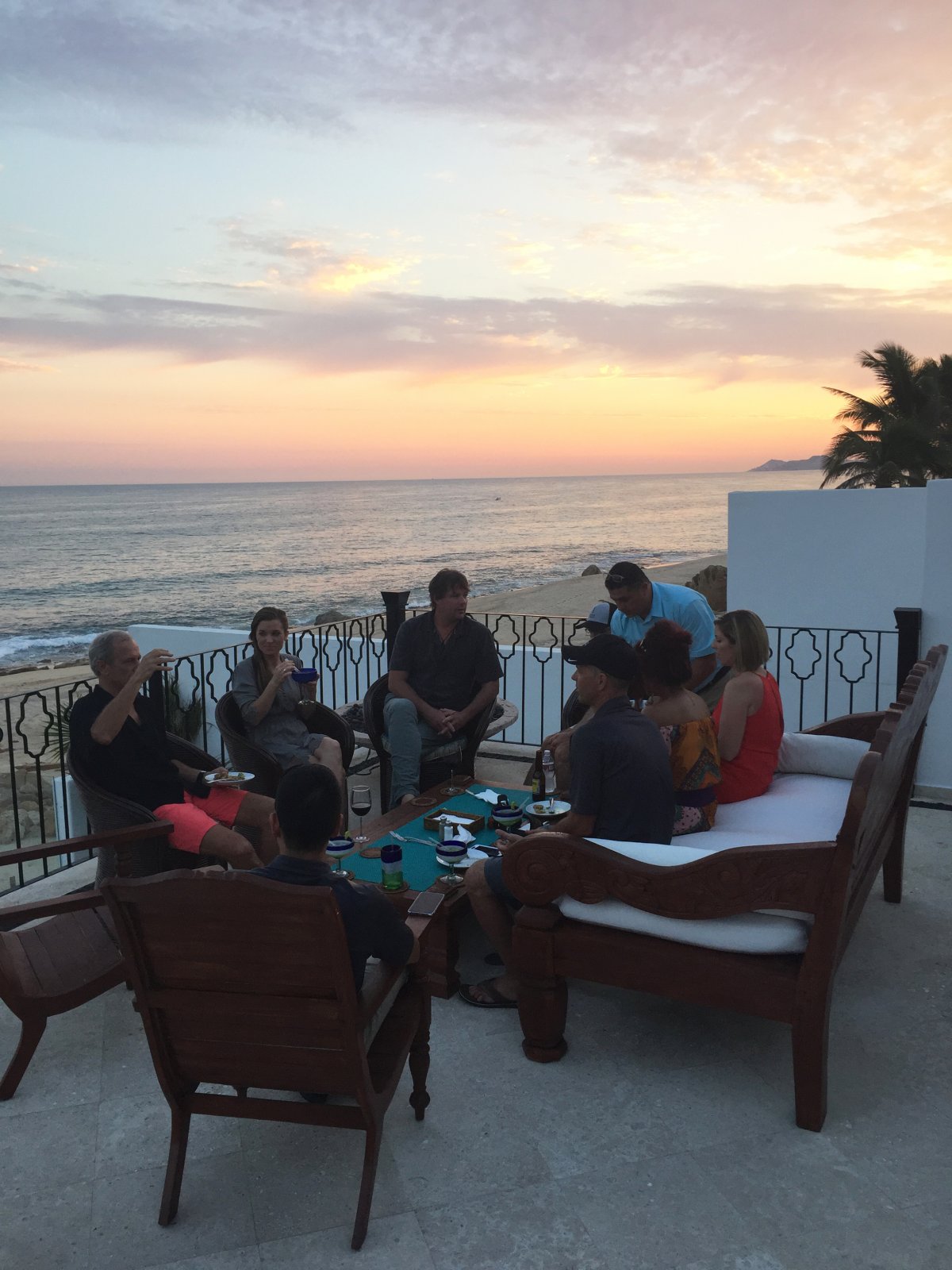 The staff has been working with the owner since the home's inception and are there to make your vacation a breeze. The in-villa Butler is available for you daily from 2:00-10:00 PM and you will also be provided a gourmet breakfast, lunch and dinner Chef. Truly attentive, each staff member is available to help you enjoy your retreat at this truly one-of-a-kind Cabo villa.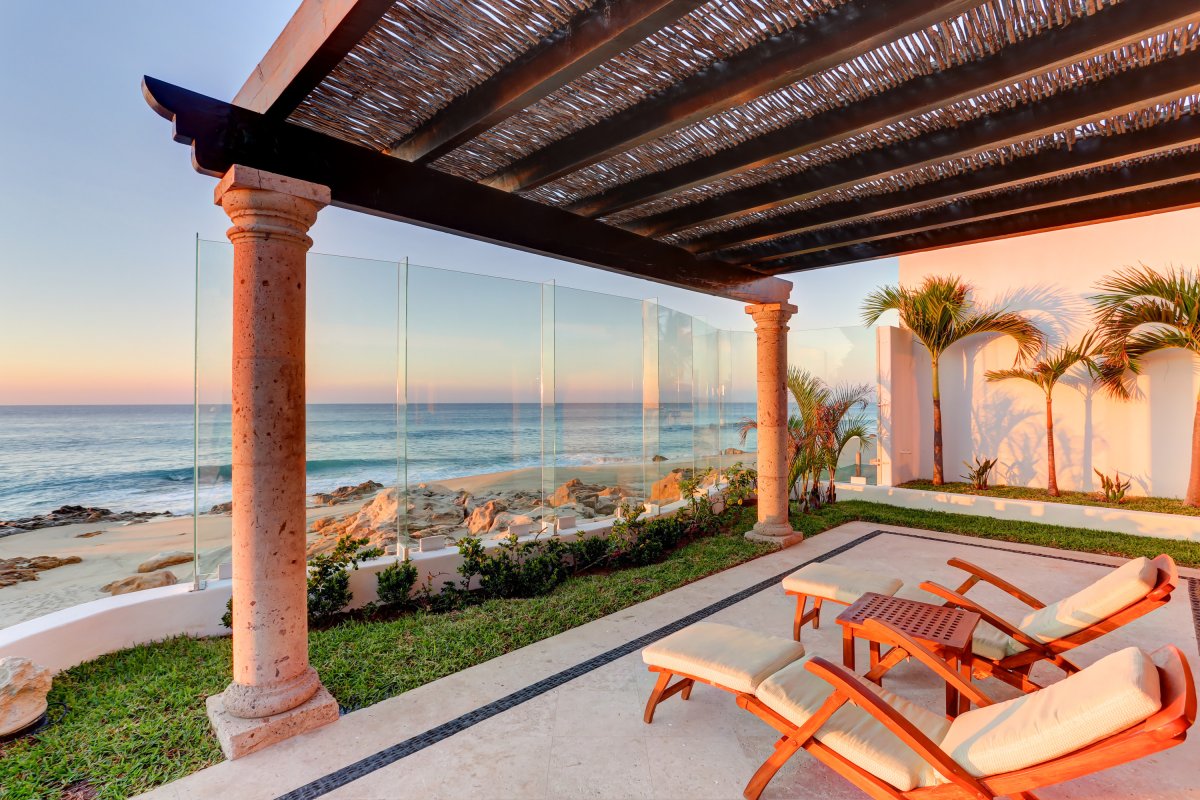 Also, included in your rate at Los Cabos Villa experience is a round-trip airport transfer, access to the in-villa spa and in-villa concierge services.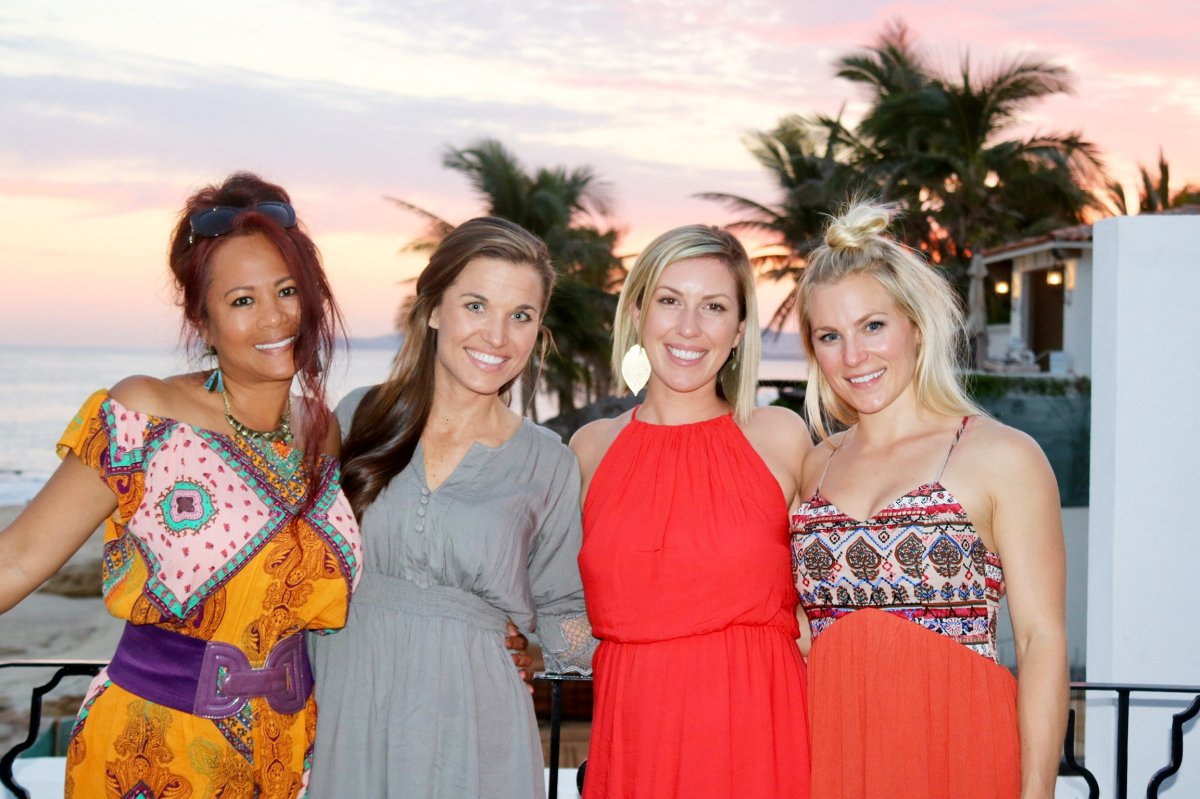 The Los Cabos White house features a tremendous value for what is offered, all in a world-class setting. Contact an Exotic Estates Villa Specialist today and book your escape to Mexico at this luxurious villa!